News overview
The Maritime News Portal "MundoMaritimo" writes about our SERTICA adventure in South America
How to save money in shipping: the SERTICA way
By MundoMaritimo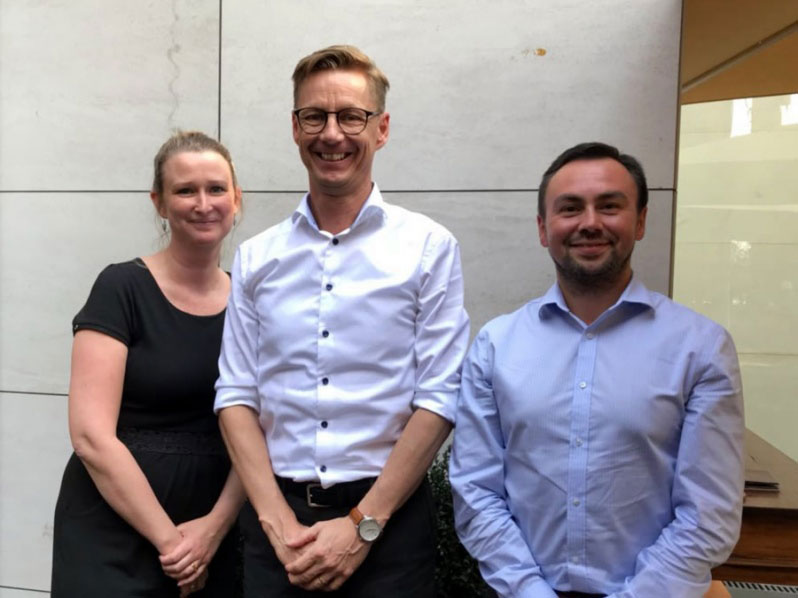 Saving time and money have become priorities in any business, and the shipping industry is no exception. That's why it's become so important to implement systems that can help achieve these goals and that is precisely what Danish company Logimatic's SERTICA system does.
The SERTICA fleet management solution offers a customizable platform where shipping companies can manage data for maintenance, procurement, bunker optimization, safety (HSQE),' and general vessel performance. The system allows clients to establish a repository of information that lasts through the system's updates in time.
For nearly 30 years, the SERTICA system has been in place in several shipping companies in Europe and now it's time for Logimatic to conquer the Latin American market. Hans Christian Jensen, Head of Sales and Julie Østerberg Jakobsen, Marketing Manager, toured Chile the week of April 16- 20, to present to local companies the system's value. "We arranged a couple of events in Puerto Montt and Valparaiso, to show the value of the system: what it does, what it brings, what value it offers," says Jensen.
How it works
By gathering all the information in one place, tasks and transactions are optimized, saving time and, therefore, money. "In the stressful environment the shipping industry is currently living, saving money has become a priority. Everyone is competing for the same customers, so whoever manages to optimize operations –such as how to find better contracts with suppliers, cut costs, and saving time in internal processes- ends up getting the client," the executives stress.
Once the data is entered, the system works like an automated calendar that reminds the user what to do, when and how. "Maintenance, procurement, performance (bunker optimization), and safety (accidents, event reporting, forms, emission controls, SMS, ISM, documentation of compliance, etc.). All information recording helps with audits and inspections, class survey. All is validated by the Class," says Pablo Grez, local SERTICA representative.
Since the system is fully digital, it's online in real time, providing full transparency between ground office and vessels, reducing miscommunication, etc. "Many companies in Chile do not have a dedicated system like this. They have some sort of system in place for some areas, but nothing that compiles all the areas. Also, because of its customizable nature, it can be made to satisfy the needs of any particular shipping company, adapting to different types of vessels. It works both for a single vessel and complete fleet," adds Østerberg.
Regional presence
Ultranav has been a SERTICA client in Chile since 2013. As per now, 110 vessels of the fleet have installed SERTICA, and the company is extending its presence in at least six other countries in the region: Argentina, Colombia, Mexico, Peru, Uruguay and Ecuador, all getting the service. "In general, all shipping companies are very different in size and needs, but SERTICA works for them since the solution can be fitted like 'LEGO' blocks," says Jensen.
Logimatic has been working with Humboldt Shipmanagement in assisting Ultranav on board for implementation of vessel IT and training. Big plans are in store for SERTICA in the Latin American region, with Chile at the heart of the operation.
Read the entire article "How to save money in shipping: the SERTICA way" on the Maritime News Portal.